Every relationship has two sides - one party takes, the other gives. In good relationships, the giving and taking equalizes over time. When it doesn't, the relationship fizzles. This is what some people might refer to as karma, and the same is true for businesses. Put another way, when somebody does something nice for me, I want (unconsciously or not) to repay the favor, and to continue to create positive momentum in the community around me.
When you own a business, your customers give you something inherently by choosing you over the competition. Now it's your turn to give them something back - something beyond the base product. I like to think of good customer service as an integral part of the product. If you don't, be prepared for the relationship to fizzle out.
When I work with a client, I take a lot of time to answer questions, to listen to anecdotes, and to be patient like a doctor with good bedside manner. Most importantly, I try to think before I speak. Not every client is looking for that, but it's one of the services that I offer to separate me from the competition, and to make my clients and me happier.
Plenty of stores sell men's blazers, but when I went looking for one, I settled on a beautiful blazer from Kai D, where the owner Kai (who is also the designer), loves his clothing, his craft and most importantly his customers.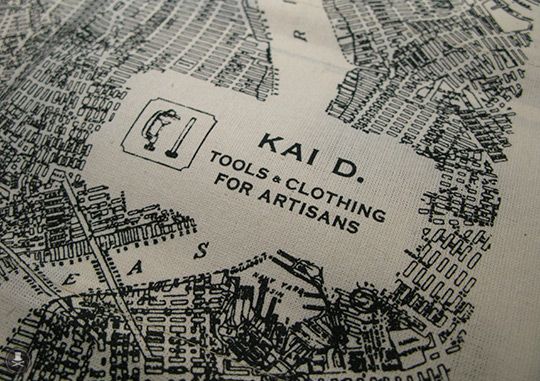 Since buying my first pieces of clothing from Kai, he's become my first stop for new clothing. I don't usually buy when I return, but there's no feeling of guilt about it.
Be helpful - even if there's no immediate profit in it.
He tries to meet my needs, not to sell me. The number of referrals that I've happily given are undoubtedly worth more than anything I could have bought from him anyway.
It can cost up to 7 times more to acquire a new customer than it does to retain an existing one, but that cost is felt by both parties. Being a return customer makes me feel good, and it reduces the energy I have to invest in finding another clothier. I like his clothing, his mission, and the way he treats me.